Reading Time: 2 minutes
Here's everything you need to know about the Fortnite new years event to end 2020 and celebrate 2021.
Epic Games released the Fortnite Christmas event, Operation Snowdown, two weeks ago. Players have been able to get two free Fortnite skins, Snowmando and Frost Squad, as well as a handful of other cosmetics including back blings, loading screens, wraps, gliders, pickaxes and more.
The rewards for the Christmas events towards the new year are always themed for the new year. Yesterday, players could unlock the confetti new years-themed wrap by stoking a campfire two times.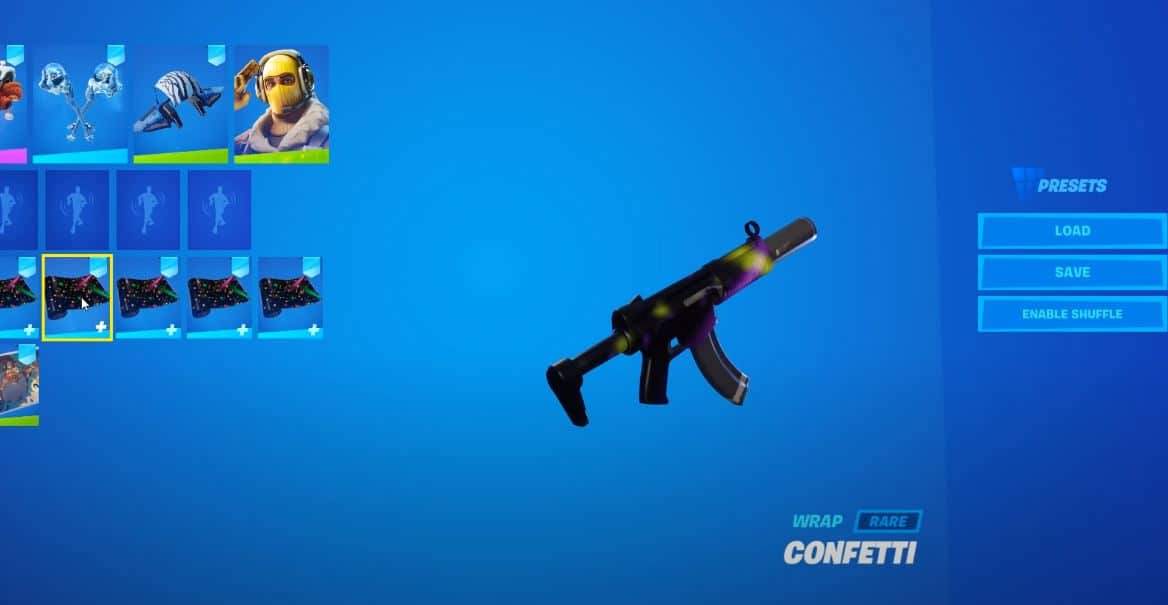 Although there aren't any new challenges for the Fortnite new years, Epic Games always add in a small Fortnite event to celebrate the new year. It's pretty much identical each year with the obvious change to the year that's displayed at the end. Here's everything you need to know about the Fortnite new years event for the end of 2020.
Fortnite New Years Event 2021 Time
If you're wondering when the Fortnite new years event is, it happens every hour leading up to 2021. When it's a new hour, the Fortnite new years event for 2021 will begin. You'll see a disco ball emerge from the sky, a bunch of fireworks will go off, and you'll be forced to dance.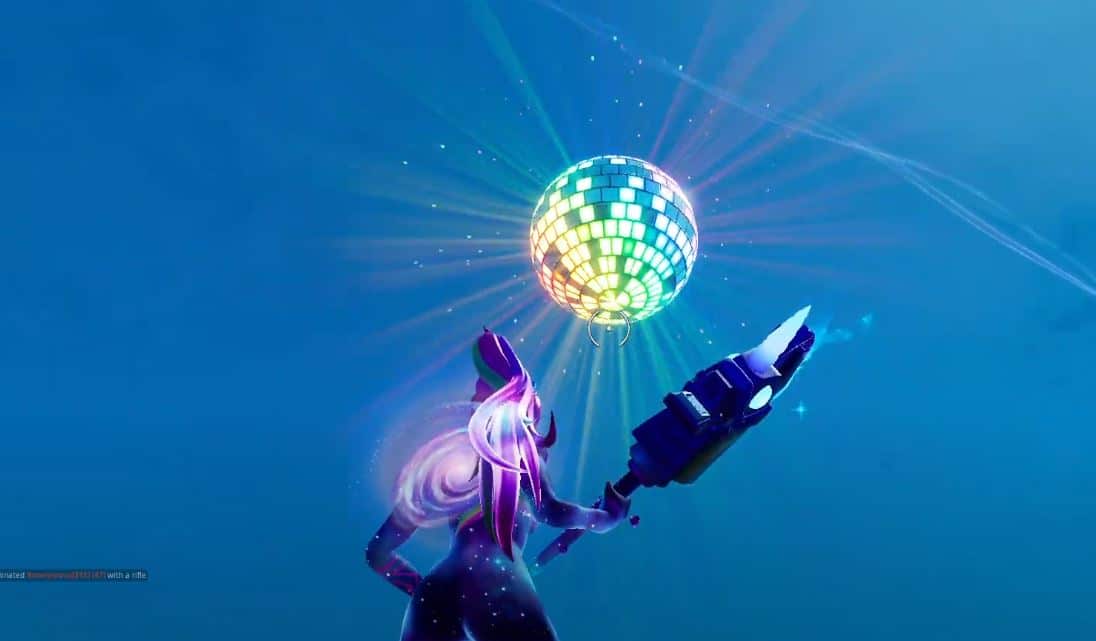 It does get quite frustrating when you're in the middle of a battle, but you're forced to dance for 10 seconds or more while the Fortnite new years event happens. You won't be able to use your weapons or pickaxe during the event. There is a countdown in the sky before it takes place along with a sound queue, so hopefully it'll give you enough warning you're about to dance your way into the new year.
Here's some images of the Fortnite new years event for 2021: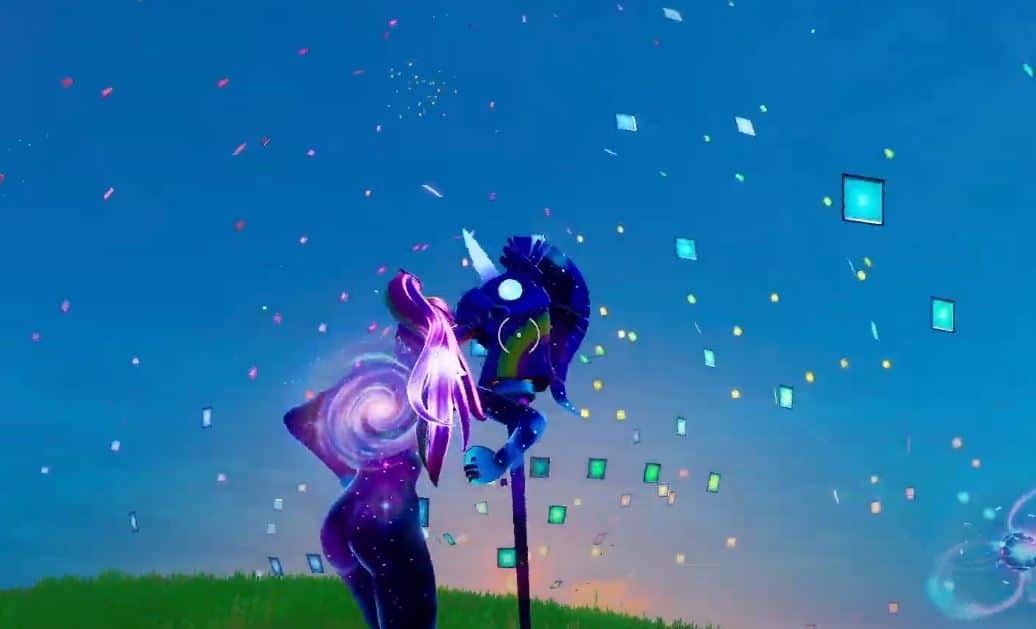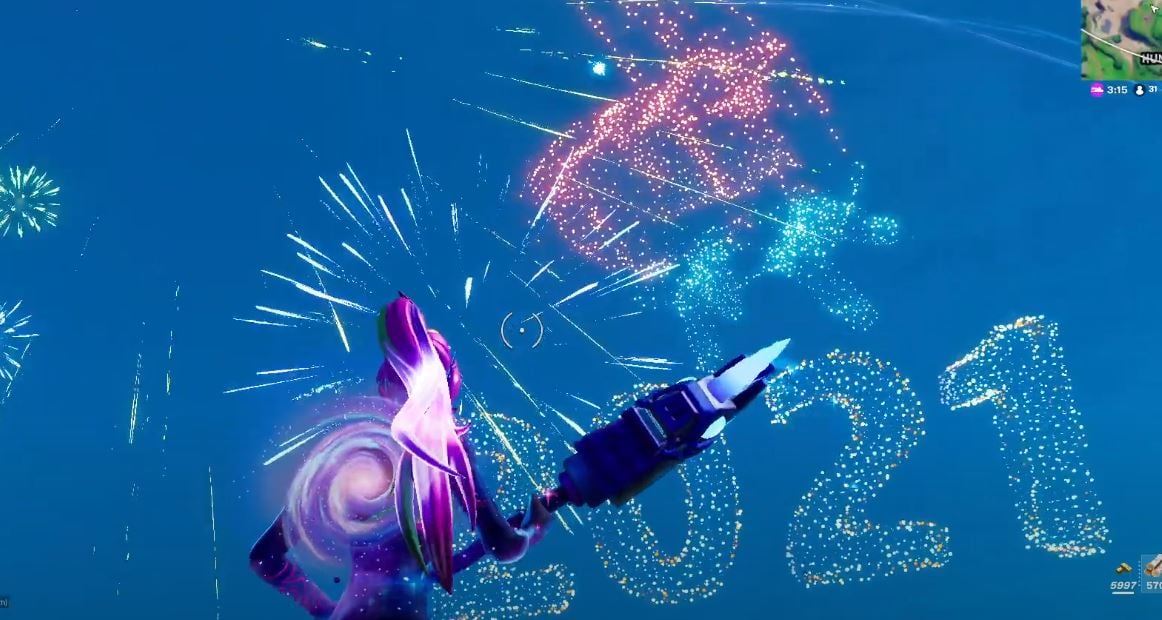 Here's to hoping 2021 will be much better than 2020. Stay safe.
The post Fortnite New Years Event 2020 / 2021: When and what time is the new years event appeared first on Fortnite Insider.